We ask that you
please wear a mask

at all New Music New College events, to protect yourself and others.

This concert and Artist Conversation will also be live-streamed on YouTube. See below to watch them both.

The live-stream of the concert
JIJI:
Never Not Enough
Concert: Saturday, April 23, 8:00 p.m. EDT
Mildred Sainer Pavilion
$15 (included with subscription)
Pre-concert talk: 7:30 p.m.
Artist Conversation: Thursday, April 21, 5:00 p.m. EDT
Mildred Sainer Pavilion (free)

A classical and electric guitarist who is emerging as a champion of new repertoire for her instrument, JIJI is an adventurous musician hailed by The Washington Post as "one of the 21 composers/performers who sound like tomorrow." In this varied program of works by a broad range of young and established composers, you will experience the vital edge of new music for an instrument that can be intimate, visceral, complex, and beguiling from one moment to the next.
Video of the Artist Conversation
Applauded by the Calgary Herald as ". . . talented, sensitive . . . brilliant," JIJI is an adventurous artist known for her virtuosic performances that feature a diverse selection of music, ranging from traditional and contemporary classical to free improvisation, played on both acoustic and electric guitar. Through her impeccable musicianship, compelling stage presence, and constant premieres of new musical works, JIJI's intriguing programming solidifies her reputation as a 21st century guitarist.
The Kansas City Star described JIJI as "A graceful and nuanced player," adding that "…she presented an intimate, captivating performance" in reviewing her recent concerto debut appearance with the Kansas City Symphony.
JIJI
photo credit: Marty Bra
As a major highlight of her 2019-20 season, JIJI performed Hillary Purrington's concerto Harp of Nerves at Zankel Hall of Carnegie Hall with the American Composers Orchestra and conductor George Menahan. Other highlights from this season include JIJI's Lincoln Center debut Great Performers series in April 2019 and the world premiere of four new pieces in her concert at 92nd Street "Y" in November 2019.
Upcoming major performances include an electric guitar concerto written for her by the emerging Latvian composer Krists Auznieks, which will be premiered in Riga, Latvia with Sinfonietta Riga in December 2021 and JIJI's solo recital at Caramoor this July 2021.
Recent highlights encompass a wide array of venues, including: Lincoln Center, David Geffen Hall, Zankel Hall at Carnegie Hall, 92nd Street "Y", Weill Recital Hall at Carnegie Hall, Moss Arts Center, Green Music Center, National Art Gallery, National Sawdust, Miller Theater, Krannert Center for the Performing Arts, Purdue Convocations, Mass MOCA, Le Poisson Rouge, Philadelphia Museum of Art, Princeton Sound Kitchen, Virginia Arts Festival, Festival Napa Valley, and The Metropolitan Museum of Art.
Following the success of her EP recording, Underglow, JIJI is currently working on recording her new project, UNBOUND, which features commissioned music written specifically for her. Additional details to be announced in the summer of 2021.
After becoming the first guitarist to win the Concert Artists Guild competition 1st prize in 30 years, JIJI was granted BMI commissioning fund; it was awarded for her outstanding performance in the Concert Artists Guild Competition, to aid composers with funding for their projects. Using this fund, JIJI commissioned Nina C. Young to write her a new guitar piece for premiere in an upcoming performance.
In 2018, JIJI joined the ASU Music school faculty as an Assistant Professor of Guitar. In her spare time, she enjoys cooking and creating weird sounds on Ableton. JIJI is currently sponsored by D'Addario Strings and GuitarLift by Felix Justen.
Video of Jiji performing Gulli Björnsson's Dynjandi
Tickets
Tickets are FREE for New College students, faculty, and staff—just bring your NCF ID to the concerts.
For everyone else, single Salon tickets are $10, the yMusic, Sorey/Curtis, and JIJI concerts are $15 each, and season tickets to all salons and concerts are a bargain at $60. Note: Online and phone ticket sales have closed, but tickets will be available at Sainer starting at 7 p.m. Saturday! Click here to purchase tickets on line or visit our Tickets page for other ways to purchase tickets.
Concert admission is also free for students, faculty, and staff of SCF, USF Sarasota-Manatee, Ringling College of Art & Design, Eckerd College, FSU/Asolo Conservatory, and Booker High School—please bring your school ID. Students at other schools can purchase tickets at the concerts for $5 by showing a school ID.
Admission to our Artist Conversations and the two Student Composers concerts is free for everyone.

All NMNC venues are ramp accessible.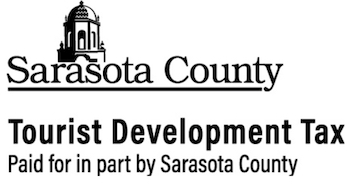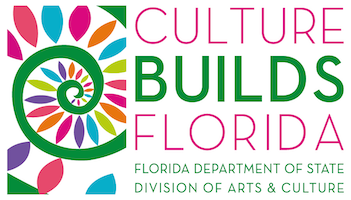 This season is sponsored in part by the State of Florida, Department of State, Division of Arts & Culture and the Florida Council on Arts and Culture.
Support for this season is provided by a grant from the Andrew W. Mellon Foundation.