We ask that you
please wear a mask

at all New Music New College events, to protect yourself and others.

New! Watch edited video of the concert below!
Tyshawn Sorey & Jennifer Curtis:
Invisible Ritual
Edited video of the concert
Concert: Tuesday, April 12, 8:00 p.m. EDT
Club Sudakoff
$15 (included with subscription)
Pre-concert talk: 7:30 p.m.
NMNC NewFest presents two bright stars of the contemporary music world, composer and percussionist Tyshawn Sorey and violinist Jennifer Curtis, whose recent set of duo recordings Invisible Ritual offers a compelling, novel, and extraordinary listening journey. The music of Invisible Ritual is improvised, and simultaneously both Sorey and Curtis bring a compositional sensibility to each piece of music, ranging across a vast stylistic territory that touches on fiddling and folkloric traditions, gestures and expressions from contemporary music, and moments of unique and unrepeatable resonance.
Newark-born composer and multi-instrumentalist Tyshawn Sorey (b. 1980) is celebrated for his incomparable virtuosity, effortless mastery and memorization of highly complex scores, and an extraordinary ability to blend composition and improvisation in his work. He has performed nationally and internationally with his own ensembles, as well as artists such as John Zorn, Vijay Iyer, Roscoe Mitchell, Muhal Richard Abrams, Wadada Leo Smith, Marilyn Crispell, George Lewis, Claire Chase, Steve Lehman, Jason Moran, Evan Parker, Anthony Braxton, and Myra Melford, among many others.
The New York Times has praised Sorey for his instrumental facility and aplomb, "he plays not only with gale-force physicality, but also a sense of scale and equipoise"; The Wall Street Journal notes Sorey is, "a composer of radical and seemingly boundless ideas." The New Yorker recently noted that Sorey is "among the most formidable denizens of the in-between zone…An extraordinary talent who can see across the entire musical landscape."
Sorey has composed works for the Los Angeles Philharmonic, the International Contemporary Ensemble, soprano Julia Bullock, PRISM Quartet, JACK Quartet, TAK Ensemble, the McGill-McHale Trio, bass-baritone Davóne Tines, Alarm Will Sound, the Louisville Orchestra, and tenor Lawrence Brownlee with Opera Philadelphia in partnership with Carnegie Hall, as well as for countless collaborative performers. His music has been performed in notable venues such as the Walt Disney Concert Hall, the John F. Kennedy Center for the Performing Arts, the Village Vanguard, the Ojai Music Festival, the Newport Jazz Festival, the Kimmel Center, and the Mostly Mozart Festival at Lincoln Center. Sorey has received support for his creative projects from The Jerome Foundation, The Shifting Foundation, Van Lier Fellowship, and was named a 2017 MacArthur fellow and a 2018 United States Artists Fellow.
Sorey has released twelve critically acclaimed recordings that feature his work as a composer, co-composer, improviser, multi-instrumentalist, and conceptualist. His latest release, Pillars (Firehouse 12 Records, 2018), has been praised by Rolling Stone as "an immersive soundworld… sprawling, mysterious… thrilling" and has been named as one of BBC Radio 3's Late Junction 2018 albums of the year.
In 2012, he was selected as one of nine composers for the Other Minds Festival, where he exchanged ideas with such like-minded peers as Ikue Mori, Ken Ueno, and Harold Budd. In 2013, Jazz Danmark invited him to serve as the Danish International Visiting Artist. He was also a 2015 recipient of the Doris Duke Impact Award. Sorey has taught and lectured on composition and improvisation at Columbia University, The New England Conservatory, The Banff Centre, University of Michigan, International Realtime Music Symposium, Harvard University, Hochschule für Musik Köln, Berklee College of Music, University of Chicago, and The Danish Rhythmic Conservatory. Sorey will join the composition faculty of the University of Pennsylvania in the Fall of 2020.
The New York Times described violinist Jennifer Curtis's second solo concert in Carnegie Hall as "one of the gutsiest and most individual recital programs." She was celebrated as "an artist of keen intelligence and taste, well worth watching out for."
Curtis navigates with personality and truth in every piece she performs. Jennifer is a member of the International Contemporary Ensemble (ICE) and founder of the group Tres Americas Ensemble. She has appeared as a soloist with the Simon Bolivar Orchestra in Venezuela and the Knights Chamber Orchestra; performed in Romania in honor of George Enescu; given world premieres at the Mostly Mozart Festival in New York; collaborated with composer John Adams at the Library of Congress; and appeared at El Festival de las Artes Esénias in Peru and festivals worldwide.
An educator with a focus on music as humanitarian aid, Jennifer has also collaborated with musical shaman of the Andes, improvised for live radio from the interior of the Amazon jungle, and taught and collaborated with Kurdish refugees in Turkey.
Jennifer joins the Haw River Ballroom's Culture Mill in Saxapahaw, North Carolina as artist in residence this spring, and will teach a course on the art of interpretation at Duke University next year. She plays on a 1777 Vincenzo Panormo
Video of Tyshawn Sorey and Do Yeon Kim performing an improvisation
Video of Jennifer Curtis performing an improvisation
Tickets
Tickets are FREE for New College students, faculty, and staff—just bring your NCF ID to the concerts.
For everyone else, single Salon tickets are $10, the yMusic, Sorey/Curtis, and JIJI concerts are $15 each, and season tickets to all salons and concerts are a bargain at $60. Click here to purchase tickets on line or visit our Tickets page for other ways to purchase tickets.
Concert admission is also free for students, faculty, and staff of SCF, USF Sarasota-Manatee, Ringling College of Art & Design, Eckerd College, FSU/Asolo Conservatory, and Booker High School—please bring your school ID. Students at other schools can purchase tickets at the concerts for $5 by showing a school ID.
Admission to our Artist Conversations and the two Student Composers concerts is free for everyone.

All NMNC venues are ramp accessible.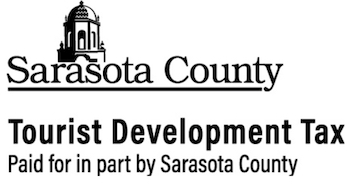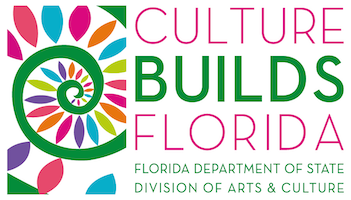 This season is sponsored in part by the State of Florida, Department of State, Division of Arts & Culture and the Florida Council on Arts and Culture.
Support for this season is provided by a grant from the Andrew W. Mellon Foundation.